Description

Deep soil, pliocene sand and clays, guyot growing method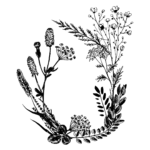 We have combined the recipe for red Vermouth with that of amber Vermouth.
The white wine base is 75%. The spices used in the recipe are about 30 for each type of Vermouth that we combined. The predominant ones are:
Absinthe, Gentian, Chamomile, Mediterranean Citrus: Bitter Orange, Lemon, Cedar, Black Pepper, Natural Caramel


Persistent and aromatic with marked spicy and herbal notes of mugwort, cinnamon, gentian, orange.

A deep and warm palate with sumptuous bittersweet balance and herbal notes.

Try it straight, with ice or in wine-based cocktails.